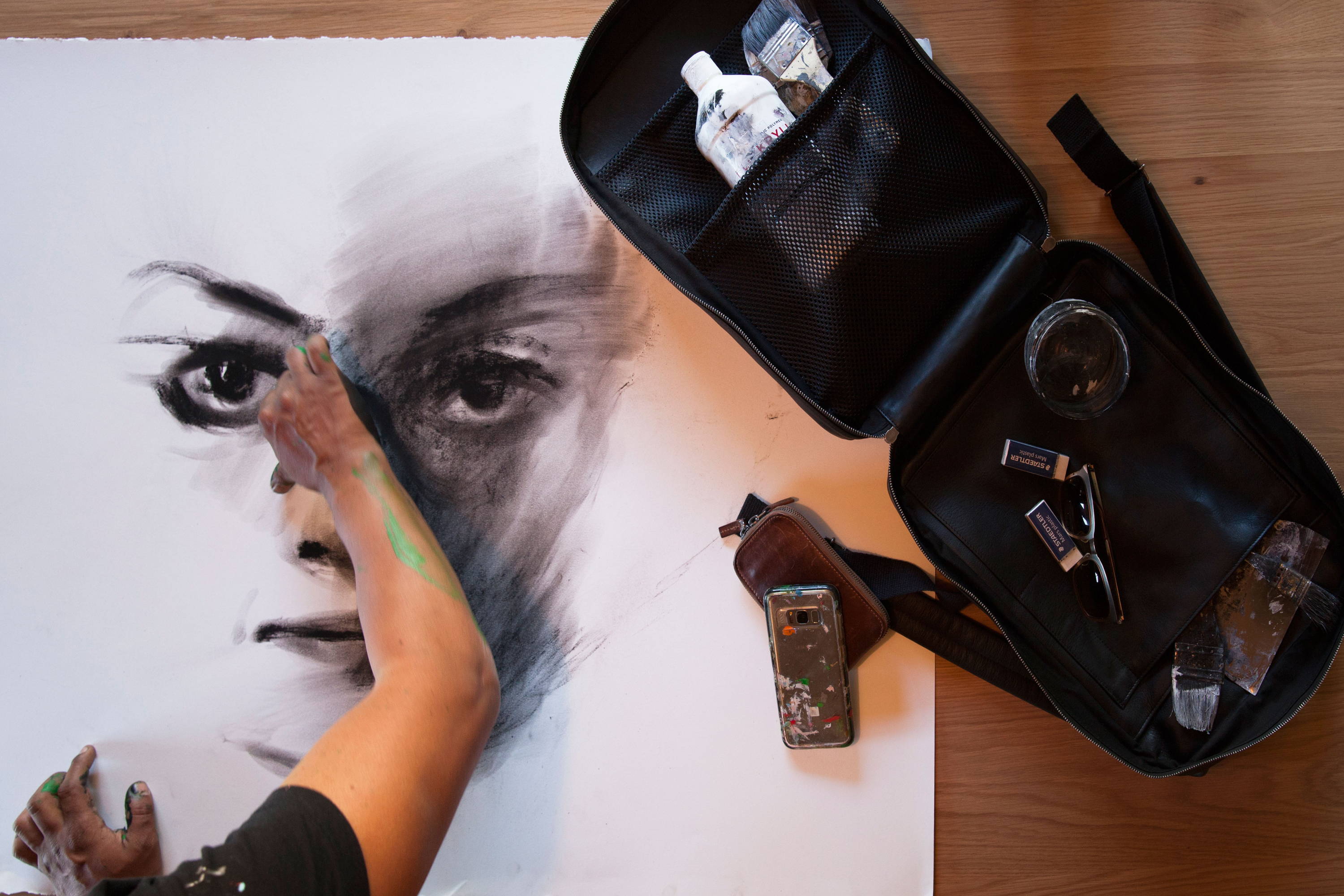 ROBERT VARGAS
Contemporary Artist
Robert Vargas is a Los Angeles contemporary artist known for his mixed-media portraits, murals and live events. We were very lucky to have Robert come to our studio and do a live drawing.
As we got closer to the end of the year, we wanted to look back and celebrate our community's hard work by highlighting people that work with their hands in order to create. Here Robert is using the Case Study Backpack to carry his tools to create anywhere.
Follow Robert as he travels the world - #robertvargaspaintstheworld. Watch him draw freehand on large scale buildings, connecting communities through his art. Currently he is working on the world's largest mural in Los Angeles creating an 'allegory of Los Angeles' celebrating Los Angeles' unity.
.