SHAH SELBE
National Geographic Emerging Explorer & Conservation Technologist
To put it simply, Shah Selbe is a modern day superhero. He's a nature loving, tech mastermind who has been on a non-stop adventure creating new technologies to help save the planet. 
One such platform he designed, FishNET, detects and tracks illegal, unreported and unregulated fishing worldwide. Pretty cool right? Shah has also worked to develop solar energy projects in Mali and rainwater catchment systems in Tanzania. 
Shah is currently working at Conservify, a company that he founded to lead the way in effective, affordable wildlife conservation. To add to the the list, Shah is also sponsored by National Geographic as an Emerging Explorer.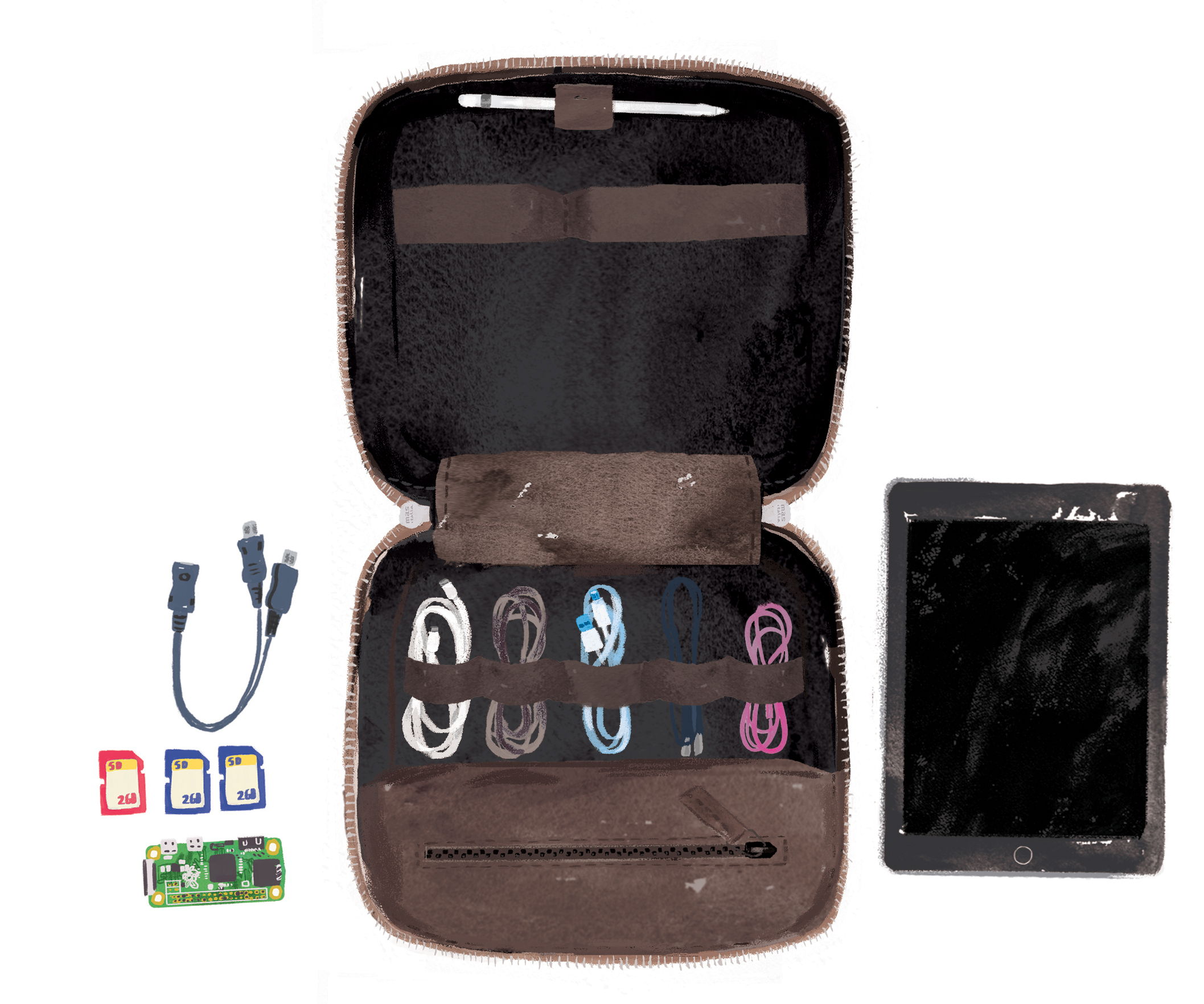 WHAT'S IN SHAH'S TDK 2?
We profiled Shah to find out what he carries with him on his National Geographic Expeditions.
Different types of cords: the tech I use out in the field uses all the different kinds of cords you can imagine (lightning, micro USB, mini USB, USB-C, etc) so I have to make sure that I am never left without the cord that I need. That also means chargers.
SD cards: I take a LOT of pictures, and my relationship as a National Geographic Explorer and Fellow means that my pictures end up on the social media, website, or lectures that I give for NGS.
Apple Pencil: I love the iPad Pro, and use the drawing function when working on tech prototypes so having it there is a huge help.
Raspberry Pi Zero: We use these microcomputers often to collect data in the field and it always helps to have extras. We have started to design our own boards as part of a big open source project announcing soon, so those would also be carried in this.
iPhone 7 Plus: I love this phone. Can't go anywhere without it.