RIA DOLLY BARBOSA
Chef
Have you ever eaten an incredible meal in Los Angeles? If so, it's very possible that Ria Dolly Barbosa prepared it for you. From the beginning of Sqirl to Wild at Canele to Go Get Em Tiger, Ria was recently named one of LA's most promising young chefs.

Along the way, Ria has continued to add more of her Filipino heritage to her cooking. Her tocino cured bacon is the best we've ever had.  When you eat Ria's food, it doesn't stop at taste, she knows a dish is ready to be served when it evokes a memory. If she isn't finding your nostalgia, she's aiming to create a new memory by pairing flavors that don't usually hang out together.
www.gandb.coffee/gget |  @riadolly4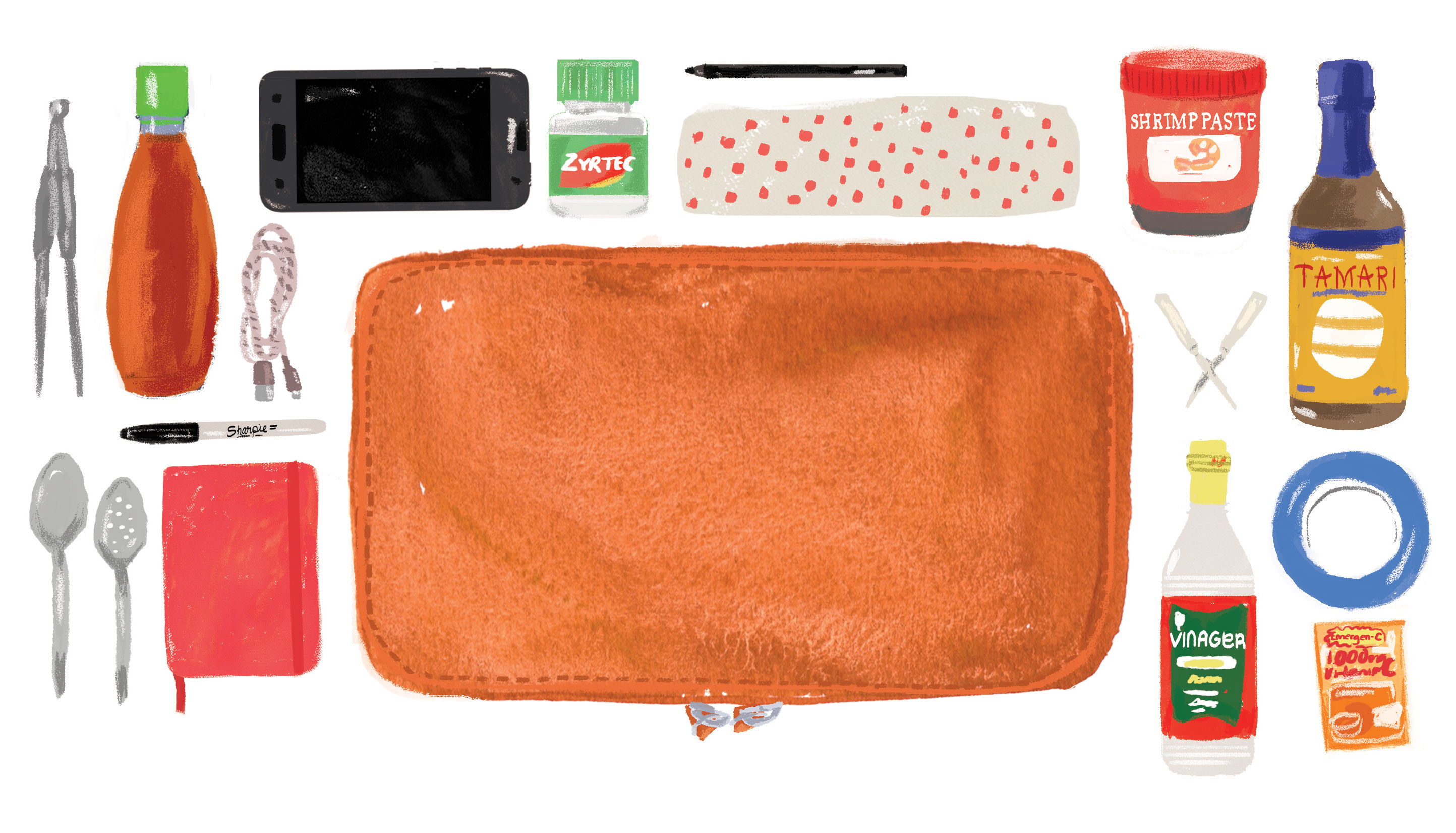 WHAT'S IN RIA'S TDK 2?
We wanted to know what goodies Ria carried with her.
Reg and perforated Gray Kunz spoons
Rösle fine tongs
Sharpie
Pilot Kakuno Fountain pen
Muji travel scissors
Blue tape
Fermented shrimp paste (bagoong)
Fish sauce
Tamari
Filipino cane vinegar
Android charger
Moleskine notebook
Tenugui (Japanese towel/headband)
Zyrtec
EmergenC
Eyeliner
Samsung S5