KRISTINE ARELLANO
Founder of Presshaus LA
Presshaus LA has a wait list and there's a good reason for it. Kristine Arellano is a letter-pressing genius who first honed her craft in Munich, Germany at an old-school printing studio. She set her foundation the analog way, wood + metal type and a single master-mind printer who taught her everything.

Upon returning to LA, Kristine stuck to her analog roots and founded Presshaus LA where she prides herself on turning digital ideas into tangible goods. In her world, it's not just about wedding invites & business cards, she is innovating the printing process by using quirky materials. From mirror-like paper to optical illusions, it's easy to mistake Kristine for a magician.
www.presshausla.com |  @presshausla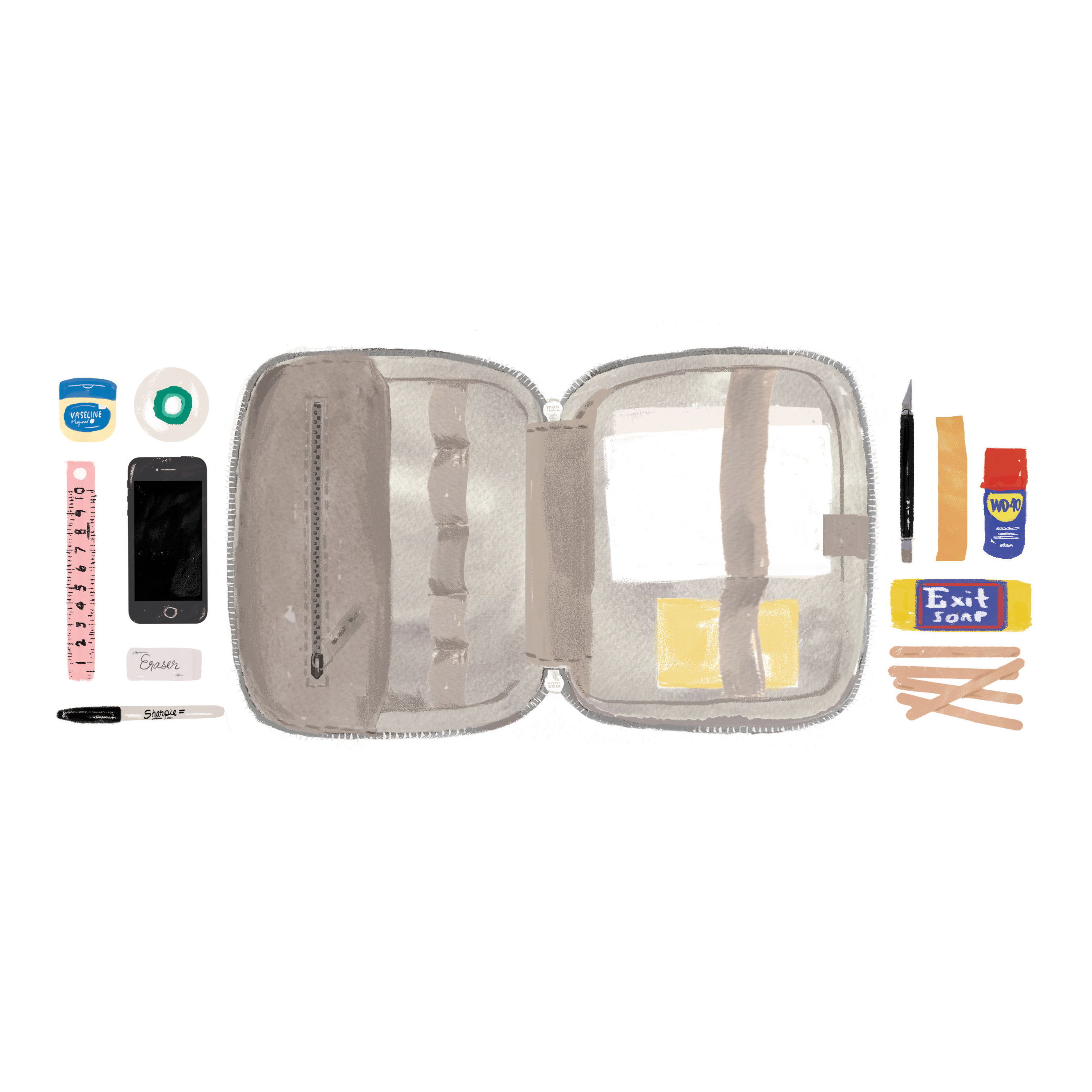 WHAT'S IN KRISTINE'S TDK 2?
We profiled Kristine to find out her must-carry items.
Paper! All kinds - paper samples of different thickness + colors
Mini vaseline
Mini ruler
Mini WD-40
Quoins + lock key Sharpie
White eraser
Cotton webril pads
"Exit" soap- stubborn ink
Phone
Popsicle sticks (ink)
Exacto
Sand paper strip
Tape