HOPIE & LILY STOCKMAN
Founders of Block-Shop Textiles
Hopie & Lily Stockman are sisters but they also happen to be the dream-team behind Block Shop textiles. Block Shop began in Jaipur, India when Lily's search for natural dyes led her to the print shop of Viju, a fifth generation master-printer. Lily started using Viju's dyes to paint on cotton-silk fabric and she loved them so much that she began sending prototypes to Hopie who lived in California.

Six months passed and Hopie found herself en route to Jaipur to meet Viju and see his process for herself. A partnership formed quickly and birthed what is now Block Shop's printing co-operative. Hopie & Lily are on a mission to make heirloom textiles that have high social benefit and minimal environmental impact. In turn, they donate 5% of their annual profits to implementing health care for their co-op workers and their families. Clean water, women's health care, a mobile primary care unit, you name it, they've made it happen. 
www.blockshoptextiles.com | @lilystockman
@hopiestockman @blockshoptextiles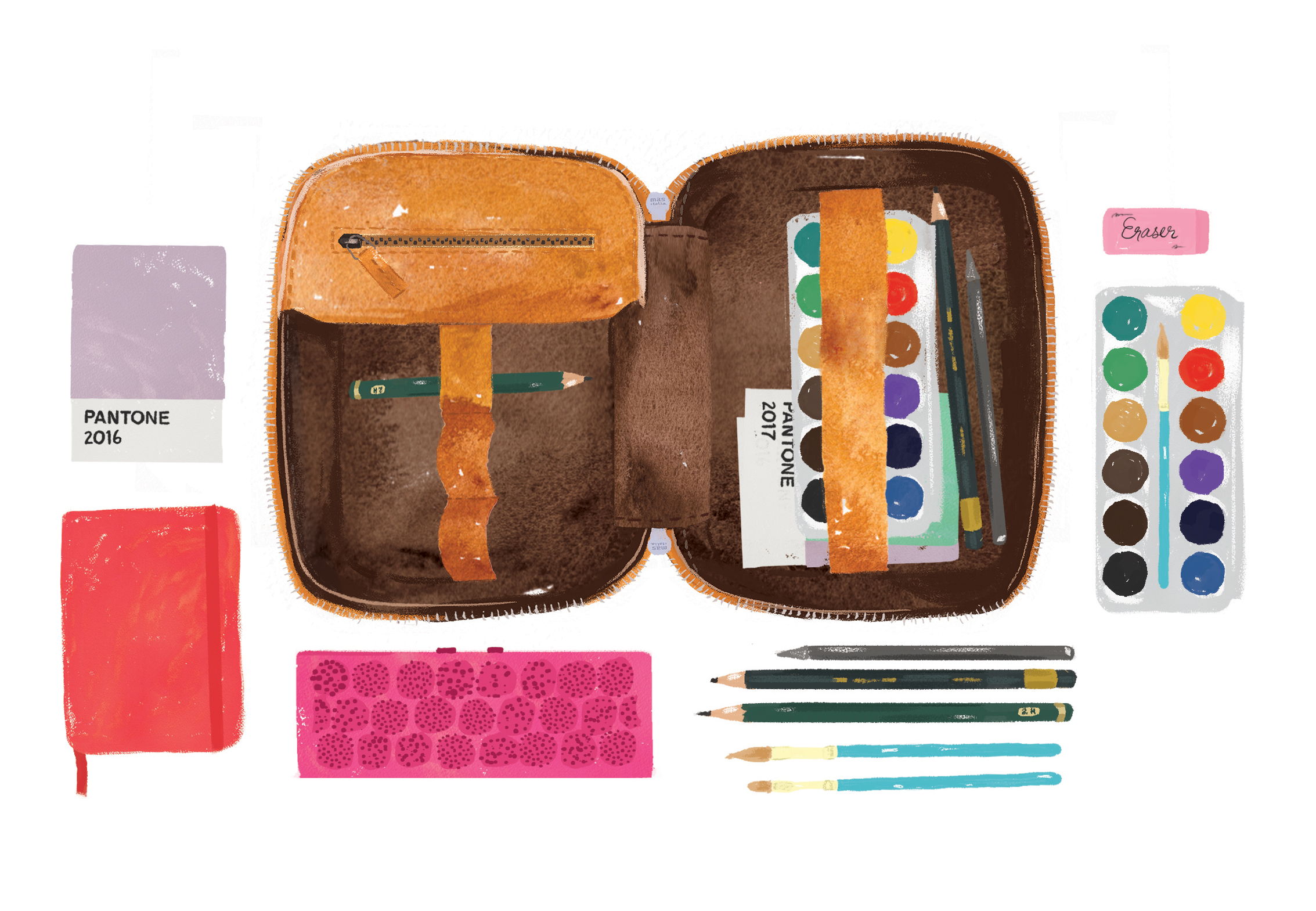 WHAT'S IN HOPIE & LILY'S TDK 2?
We profiled the pair to find out what they carry on their travels.
We'd use it to organize and pack our very un-tech supplies we bring to Jaipur for productions trips: two watercolor sets, brushes, pencils, erasers, moleskine notebook, watercolor paper, pantone cards, a US-India adaptor, and our Mini Jambox that comes everywhere with us– our block printing team loves old school Bollywood hits from the 60's and 70's so we like to blast those tunes while we all mix dyes and print.