ADAM J KURTZ
Artist & Author
Adam J. Kurtz is the kind of artist that makes you excited to get up in the morning. He is a multi-faceted wizard with titles like designer, illustrator and author of 1 Page At A Time and Pick Me Up, both of which have been translated into over a dozen languages. His illustrations and words are the most positive, healthy reality check that you can give yourself.

Adam has collaborated with Urban Outfitters, Strand Bookstore and the Brooklyn Public Library. He is constantly challenging his audience to channel their emotions and use them as creative fuel. His work has also been featured on Complex, Refinery29, Bustle, Buzzfeed and many other notable platforms.
Adam is currently living and creating in Brooklyn, NY.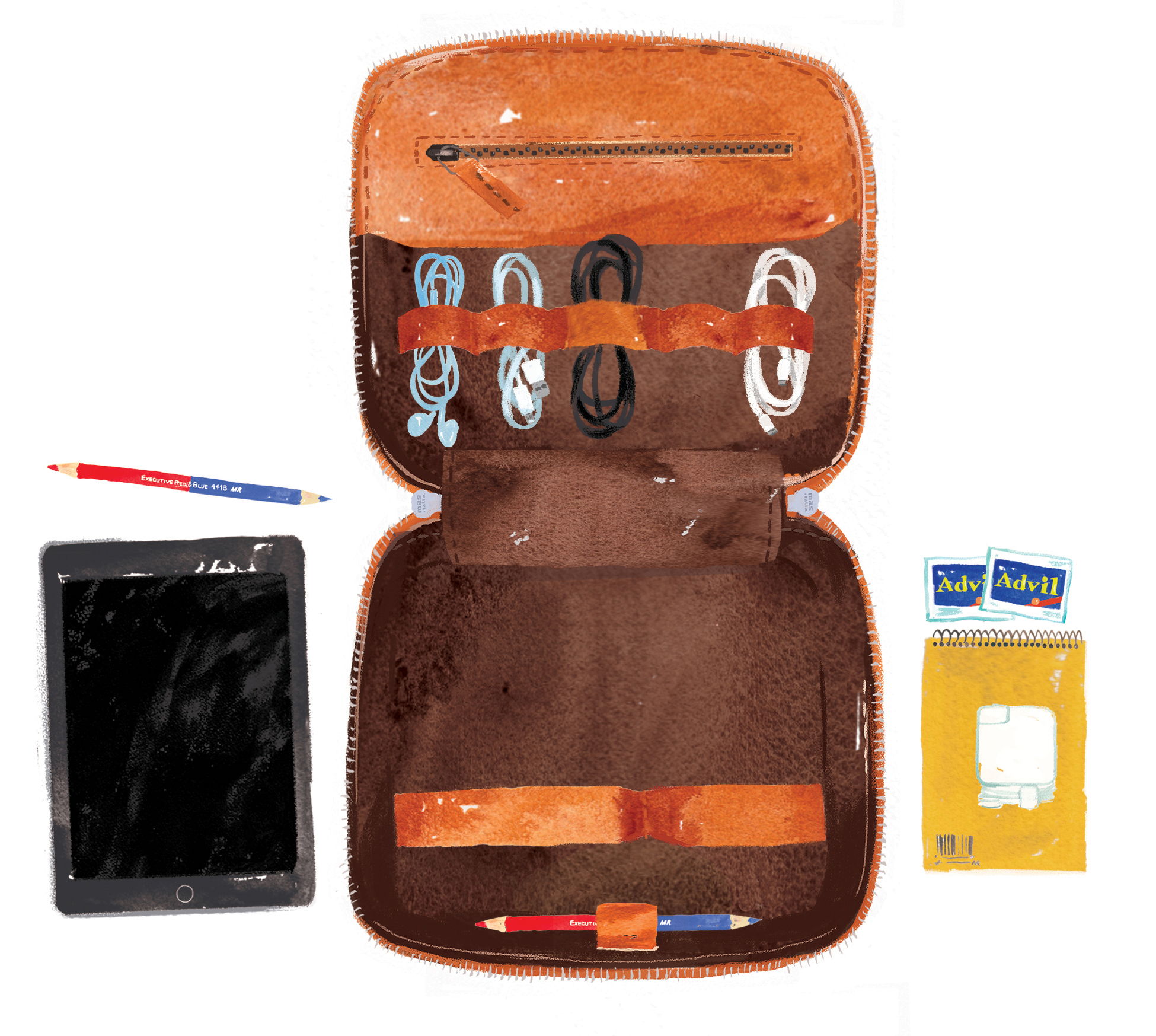 WHAT'S IN ADAM'S TDK 2?
We profiled Adam to find out what he travels with.
My fave 3.5x5" wire-top notepad
Double-ended red & blue pencil
Macbook charger
iPhone charger
Pad mini that I own but literally never use when I'm traveling but often bring anyway
Backup earbuds (first pair is in my coat pocket at all times)
Fill that little pocket up with single-serve Advil packets!!!!!