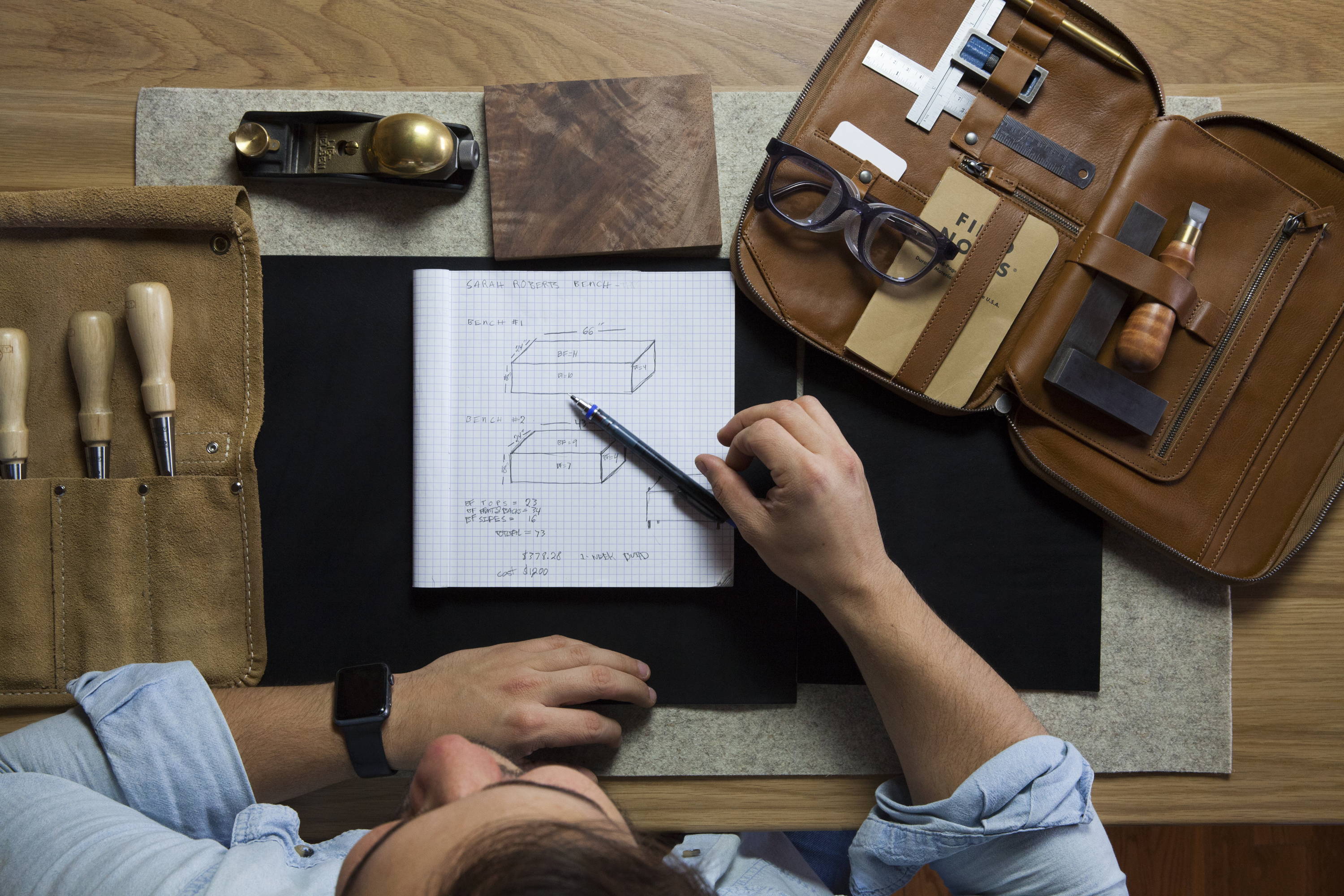 CHAFFEE GRAHAM
Designer/Craftsman
Designer and Craftsman Chaffee Graham is the founder of 4th Period Woodshop which specializes in making custom fine, handmade furniture.
As we got closer to the end of the year, we wanted to look back and celebrate our community's hard work by highlighting people that work with their hands in order to create.
Here Chaffee tells us how he's a huge believer in hand made products, making sure the quality of the work is superior to the aesthetic and that his goal is to always create perfectly crafted furniture. As an idea pops in he literally sketches the idea on his hands then will work out the final dimensions on paper. Chaffee explains that furniture design innovation has to do with small design details and his hands are the perfect medium to jot down a quick idea.